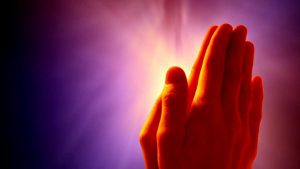 June 28th!  The congregation is again meeting in the church sanctuary for Sunday Morning Services.  Thomas Kinkaid is now leading Sunday School Class which will meet at it's usual time 9:15 AM and Sunday morning service will begin at 10:30 AM.  Congratulate 2020 graduating seniors Ruth Beedle and "Ralphy" Carrasco.  Join us in celebrating their life milestone!
Wednesday evening service is back live in the church sanctuary where adults and the youth group will meet.   The services will start at 6:30 PM.  
We understand that the decision to attend church in person is up to each individual and each individual family.  
A few things to remember
-People may choose to wear masks
-People may choose to do an elbow bump or foot tap in lieu of a hand shake or hug
-People may not want to be in close proximity
-We will not have food available
-If you are ill or not feeling well – STAY HOME and fellowship thru the Live Stream
Sunday Morning live stream on youtube:
https://www.youtube.com/channel/UCTtMwOgB6WOHF_FQT23Q8VQ
Everyone is dealing with COVID-19 in different ways.  Some people may be more cautious than others and that is okay!  We truly believe that we can come back to church and still maintain a safe environment while we put our faith and trust in Jesus! 
"Be strong and courageous, do not be afraid or tremble at them, for the LORD your God is the one who goes with you.  He will not fail you or forsake you." Deuteronomy 31:6 
Lakehills Baptist Church will begin a Wednesday evening prayer and worship service in the church Sanctuary at 6:30 PM.  Praise God for delivering us through this time of affliction!   Both adults and our fine youth group will again be meeting!  Be there!
Sunday

nights live in the sanctuary at 6:30 pm – A discipleship class led by Associate Pastor Cliff Castle.
Tuesday, June 30th

at 6:30 pm Men's Ministry Bible Study Meeting led by Tom Kincaid will be the last of the summer.  The  Ladies Ministry Tuesday evening study is temporarily on hold.