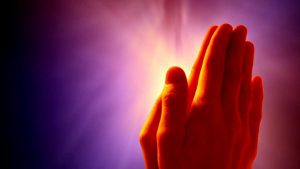 September 13th UPDATE!
In-sanctuary services are now going smoothly each Sunday morning at 10:30A.M.  Sunday School has resumed at 9:15A.M. in the education wing.  The current plan is to resume Wednesday services as well as Youth Ministry (6:30P.M. in the church sanctuary on September 16th but watch here for updates.
Online services continue as before on the church youtube channel: https://www.youtube.com/channel/UCTtMwOgB6WOHF_FQT23Q8VQ
For those who fellowship online, if you wish, you can give to our church ministry through the website.
As we are excited to meet again to worship and fellowship in person together we want to ensure we are doing everything we can to protect ourselves and those around us.  When returning to church we highly encourage the use of masks or face coverings.  The church will also abide by social distancing guidelines.  Families of the same house hold are encourage to sit together and others are asked to space at least six feet apart.  Hand hygiene should be done before entering and when exiting the sanctuary by means of hand washing or utilizing the wall mounted hand sanitizer.  It is important to consider others as we return to church.  Everyone has a varying degree of concern about COVID-19.  We ask that everyone is respectful of the precautions others take to prevent becoming ill.  Lastly, we ask that if you are ill, think you may be becoming ill or experiencing signs and symptoms of COVID-19, please stay home.
Signs of COVID-19
Shortness of Breath
Cough
Fever >100.4F
Chills
Fatigue
Muscle Aches/Pain
Headache
Sore Throat
Congestion or runny nose
Nausea/Vomiting
Diarrhea
New loss of taste or smell
We appreciate your patience, continued involvement and support thru this difficult time.  We will continue to livestream Sunday morning services  going forward.  This has been a great way to reach those who are unable to come to church physically and has reached as far as California.  We ask that you continue to pray for our church, our community and our country.  We look forward to seeing you all Sunday.
If you have any needs please do not hesitate to reach out to me.
In Him,
Charlie Robbins
Mens and Womens Tuesday night Bible study are on hold.  Sunday evening Discipleship classes cancelled.